It is with much excitement that the MRDA confirms it's Board of Directors for 2019. All Board Members commenced in their new positions on 15th January and are currently supported by the previous board members during a month long handover period.
Thanks to departing board members Sin Diesel, Goldie Gloves, Ninja Sass'em, Wombo Combo & Cary Stark for your tireless efforts to support and grow our Association. We are all very grateful for your labour.
President – D. Baggins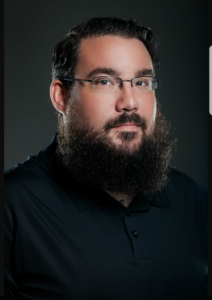 "Hello everyone I'm excited to have been elected the MRDA President for 2019. I'm starting my 4th year as a MRDA skater and so happy I decided to try a sport at 33. Its been a fun ride I can't wait to see where this year takes me. I would like to take this opportunity to thank my dear friend Sin Diesel I couldn't have made it where I am today without you thank you for believing in me years ago."
Vice-President – Gazooka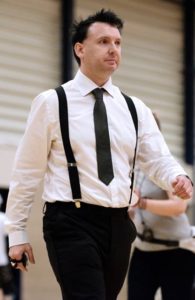 "Been with Manchester Roller Derby pretty much since it started, playing on New Wheeled Order, bench coaching the CheckerBroads and helping out the league where I can! Enjoy the Craic coaching Ireland Men's, am a semi-qualified snowboard instructor, occasional gig goer and have a lovely ginger cat!"
Secretary – Donald Jones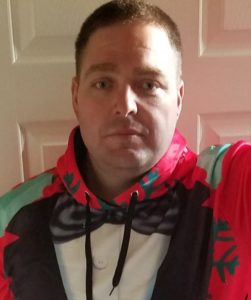 "League Affiliation: Harm City Havoc.  Roller Derby Skater & volunteer, full time network guy, part time instructor, and LEGO master builder. Have been known to show up random places. Now MRDA Secretary as I was told there would be cake. I have yet to see the cake, has anyone seen said cake?"
Treasurer – Girl Fawkes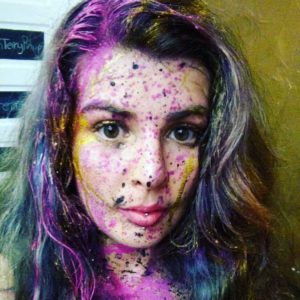 St Louis Gatekeepers' own Girl Fawkes continues on the board in 2019 as Treasurer and unofficial MRDA archivist/Oracle. When not sipping on whiskey & gingers you'll find her eating sushi, baking, and running rampant through St Louis with her bicycle gang.
Dir. Member Relations – Julia Sleazer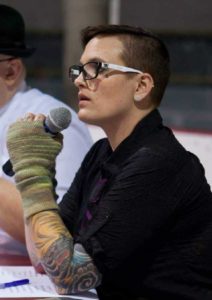 "I started derby in 2010 as an official and officiated & skated before I began announcing in 2013. I originally came in as an official after I smashed my wrist into tiny pieces at rugby, and thought it would be a bit safer. My professional background includes Cat Maintenance and Esoteric Knowledge. In that, I am an award winning cat petter at 2 international competitions and am good to have on your trivia team. I currently am pursuing a degree in AI, because I'm trying to move the current timeline more towards Bladerunner and less towards 1984."
Dir. Officiating – Denominator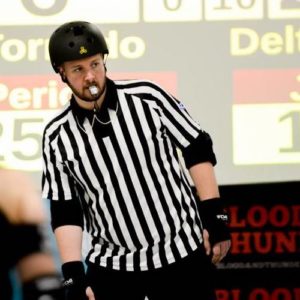 "Hello world. I'm Denominator and I have been officiating for 6 years and currently based at Varsity Derby League in Canberra, Australia. My highlights include being a part of the biggest tournament in the world (The Great Southern Slam) and officiating the World Cups in 2018.
My favourite songs include "Brown Cow Stunning" by Monique, and "Making Love Out Of Nothing At All" by Air Supply. I'll watch almost any movie so long as it's not scary. I'm Scottish so I'll eat anything deep fried and served with haggis."
Dir. Public Relations – Commando Roll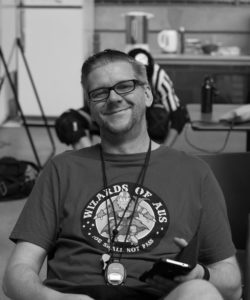 "Hi folx, I'm Commando Roll from Sydney City SMASH and my pronouns are They/Them. Here in Sydney you can find me skating with SMASH, coaching with Sydney Roller Derby League and announcing at any game where people are dumb enough to hand a microphone to me.
When I'm not skating I'm usually inhaling coffee, wine and other delicious things. Real talk – if you own a cat I have 100% trawled through your social media to look at your cat more."
Dir. Sanctioning & Games – Skabarella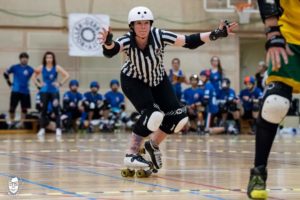 "I'm Skabarella, Ska for short. I'm currently the head referee for Manchester Roller derby and have been involved in the sport since 2011. This year I'm taking up a support role for our MRDA team whilst continuing to officiate and help spread MRDA to new leagues.
I've always been a keen advocate of MRDA and am excited to get started in my new role.
I also like cats."