The Rules of Flat Track Roller Derby – MRDA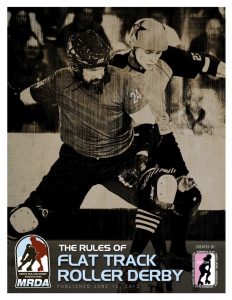 With permission from the WFTDA, the MRDA has branded the new rule set with an MRDA logo watermark on every page, MRDA skaters pictured on the front cover, and inclusion of the MRDA's Board of Directors alongside the WFTDA's organizational leadership.
Click here to download the PDF.
Published January 1st, 2015
Forms
Other Resources
Attached are several frequently requested forms and resources.
If you can not find what you are looking for or have additional questions, please contact MRDA's Secretary.