Rankings are done. Teams are squared away. Who's going to be heading up the announcing crews for Qualifiers and Champs this year?
First up we have Men's European Qualifiers, hosted by Granite City Brawlers in Aberdeen, Scotland. Your THA is …
Julia Sleazer  "All cats, no birds"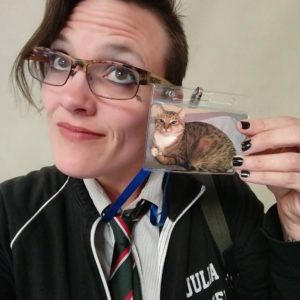 The action then moves to North American Qualifiers, hosted by Mohawk Valley Roller Derby in Rome, New York. Taking the reigns for that weekend is …
Bootiful Banshee from Boston Roller Derby "The force remains strong and loud with this one… Alright meow where were we?"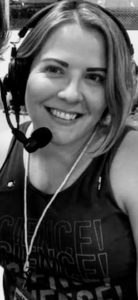 And finally, leading the announcing teams for 2019 MRDA Championships, hosted by Denver Ground Control in Denver, Colorado
Champ Unkind – Voice of the Cleveland Guardians, Akron Roller Derby, Penn Jersey Roller Derby, and the Philadelphia Hooligans. Enjoys making memes because it's like announcing a picture.