It is with great excitement that we at the Men's Roller Derby Association are announcing our Tournament Head Officials for our 2017 Playoffs. We had several qualified applicants, and after much consideration and deliberation, the Officiating Committee have selected the tournament heads!
For our 2017 European Playoff, held in Toulouse, France July 29-30th:
Skabarella, Tournament Head Referee

Krystal Vice & Ragna Rock, Tournament Head Non Skating Officials
For our 2017 North American Playoff in Vancouver, Canada, August 12-13th:
Biggie Talls,Tournament Head Referee

sHellCat,Tournament Head Non Skating Official
Please join the MRDA in congratulating and thanking these fantastic officials. We would like to thank every official who applied for these tournaments and will now begin staffing these events. We cannot overstate the importance of the dedicated officials and volunteers that make these events, and the sport as a whole, possible. From all of us at the Men's Roller Derby Association, THANK YOU!

If you would like to apply to be an official, please use the following links:
http://tinyurl.com/MRDAEuropeanPlayoffs2017
http://tinyurl.com/MRDANorthAmerPlayoffs2017

Do you want to learn more about your Tournament Head Referees and NSOs? Why, of course you do!

THR Toulouse: Skabarella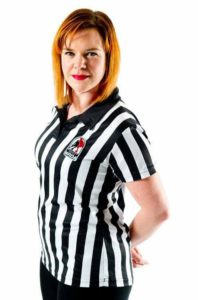 Skabarella started reffing to primarily referee men's derby over 6 years ago, and was one of the first MRDA Recognized officials in Europe. She has refereed both men's world cups, MERDC and all MECs including holding the position of crew head. Ska was THR for Men's British Championships for 2 years and was instrumental in setting the event up for the men's divisions . She was Head Referee at Manchester Roller Derby for over 5 years and has recently been appointed Head Referee for Team England Men, as well as holding the post of MRDA Officials Area Coordinator for Europe. Ska likes cats.
co-THNSOs Toulouse: Krystal Vice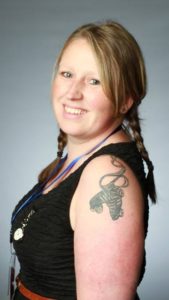 Krystal Vice is an MRDA Recognized Official and Level 3 WFTDA Certified NSO with Penalty Tracking endorsement. She is the Head NSO for Southern Discomfort Roller Derby, Seaside Siren Roller Girls, England Men's Roller Derby, and England Roller Derby. Krystal has officiated MRDA Champs in 2015 in St Louis, the last 4 Men's European Cups – once as CHNSO and once as co-THNSO (with Ragna Rock), both Men's World Cups, and the 2014 Women's World Cup.
& Ragna Rock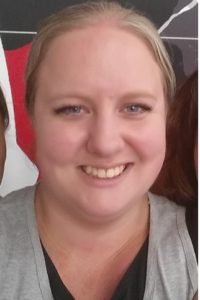 Ragna Rock has been NSOing since 2010, currently with London Roller Girls (as co-HNSO) and Southern Discomfort Roller Derby. She is a Level 2 WFTDA Certified NSO and MRDA Recognized Official, and has officiated the highest levels of derby in Europe, together with the Women's and Men's World Cups. She has been a CHNSO at the last two Men's Roller Derby World Cups, and co-THNSO for Men's European Cup (with Krystal Vice) in 2016.
THR Vancouver: Biggie Talls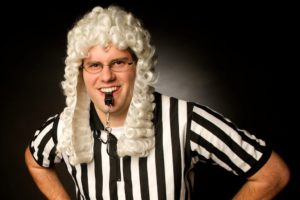 Biggie Talls has been involved with MRDA roller derby since 2011: first as a player and then president of Puget Sound Outcast Derby, then as an official at MRDA events including 2015 MRDA Championships and the 2016 Battle of Bunker Hill. He has been a roller derby official since 2010, having officiated flat, banked, MRDA, WFTDA, and junior derby at over 30 tournaments and invitational events. Currently he is the head referee of the Dockyard Derby Dames, a WFTDA league near his home of Olympia, Washington, USA
THNSO Vancouver: sHellCat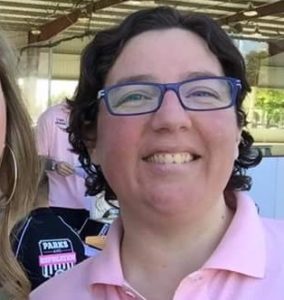 sHellCat's derby journey began 9 years ago when she attended a bout in Los Angeles; ever since that first roll out she's been hooked. She spent several years in the Bay Area slinging beers for a local league before taking the plunge into officiating. In just 5 seasons, sHellCat has racked up the miles working dozens of tournaments. She currently sits on the Board Of Directors of the Rose City Rollers, assists in training new NSOs at RCR, is an MRDA Recognized Official, and a Level 4 WFTDA Certified NSO. When she's not exploring the map for roller derby, she bakes goodies for the RCR crew, knits, works as a volunteer counselor for a crisis hotline, manages compliance for a large recruiting firm, and hangs out with her ridiculous elderly Basset Hound (Ruby).