The teams are set, the officials are in place and we can't wait a second longer to declare the dream team who will form the MEQ 2018 announcers line up. This stellar collective bring a wealth of well-informed experience to the European game, as well as their own unique brand of quick witted charm…
Battered Sausage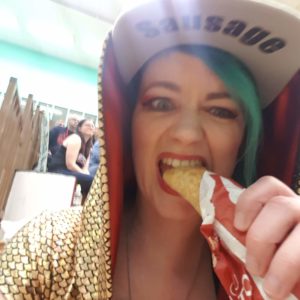 Not just your chip shop guilty pleasure, but a roller derby talking force wrapped in neon and sparkles!
Bromfield (Credit: Roller Derby on Film)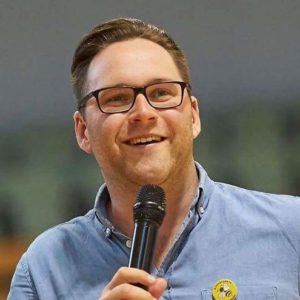 Talking the Queen's English since 2014, BBC Brom is the son you wished you had, in a smart suit and sunnies.
Golden Snatch (Credit: Battered Sausage)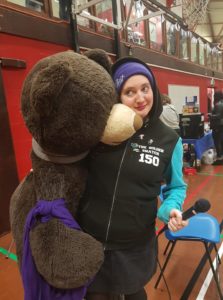 Coming across the sound waves loud and queer since 2016, Snatch is also a secondary school teacher- which means she is well trained in the art of not swearing in front of crowds!
Holly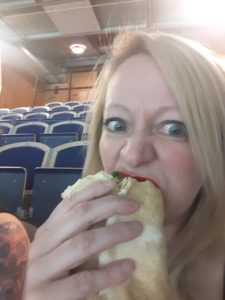 Wig wearer, selfie taker, polymath, afterparty winner, mic dropper.
Roller Polar Bear (Credit: Caroline Waddell)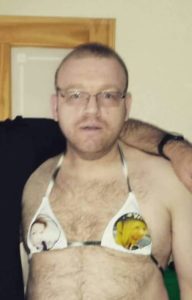 Not only the creator of the world's biggest meme collection, but, also one of the first voices you heard announcing roller derby on the BBC. Yes, your taxes paid for this dude.
Snoogins (Credit: Nottingham Roller Girls)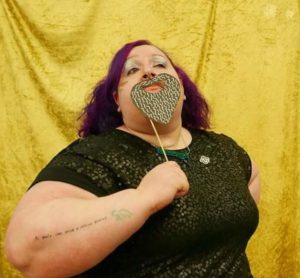 Mother of Announcers, First of Her Name.
Stat Man (credit: Len Rizzo)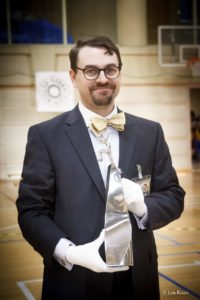 Started announcing games in 2008. Started using a microphone in 2009.
Verry Cherry (Credit: Laura Jackman)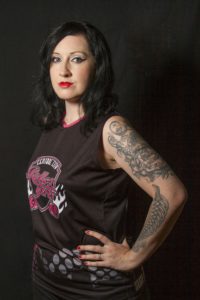 Wit as dry as a gin martini, and as sharp as the lime in your margarita.
This two day MRDA tournament, hosted by New Wheeled Order, runs August 18th – 19th at the North Bridge Leisure Centre in Halifax, UK. The teams are competing to earn a place at the 2018 MRDA Championship hosted by Bridgetown Roller Derby in Salem, Oregon, USA on October 12th-14th.
For more information: https://www.facebook.com/events/795458060644171/